I came upon these great things!
I'll get to see my first fireflies on my mission!
If this worked I'd have gone through a million boyfriends by now
silly :)
The lady who created this fantastic umbrella has a fun story to go along with it. Check it out!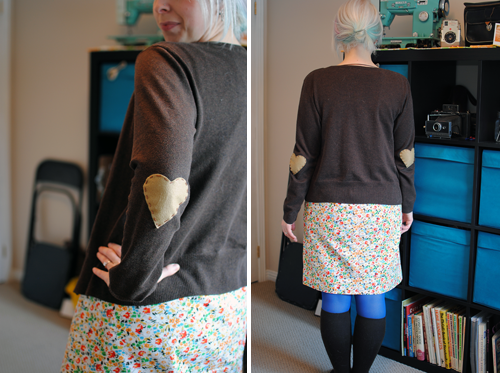 I love Elycia's heart shaped elbow patches. Time to grab one of my many sweaters and make some!