Miss
Kaelah Bee
posted this today and I just wanted to record my nice Sabbath and list the things that I did.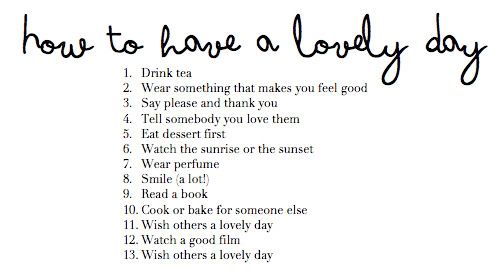 2. I wore my new sweater with a skirt that I made and a skinny belt. Cute.
3. I say please and thank you all the time so I'm sure they were said today.
4. I talked to my Mommy this morning before church as she was walking the dogs.
5. Erika and I broke our fast with Tres Leches Attack Cake. (I'll have to do a post on the wonderfulness of attack cake)
7. Always. Today it was Sensual Amber by Bath and Body Works
8. We had some giggle fests throughout the day.
10. Erika and I made dinner and shared it with Brent and Brandon.
11. Seth came over and we all wished each other a good day about 5 times.
12. Singin' in the Rain as I was doing some paper crafting
13. Uh, see 11?
Also, although it was stake conference for both of us, Erika and I decided at the beginning of the week that we were going to fast together for her friend Elder Darren Dearden. He is one of her best friends and his father has been battling terminal cancer. About the time that Darren left on his mission he came to accept the fact that he will most likely not see his dad again during his time on Earth. Best friends carry each other's heartache with them and in his last letter it was obvious how much Darren is struggling. Erika came to me streaming with tears and we knew that there was nothing we could do for his family but pray. We set aside today to fast and pray for their family to be at peace and that Darren will continue strong in his missionary service.
I know that this story probably doesn't mean much to people who don't know the Dearden family, but I just wanted to share the power of prayer and how grateful I am that I know my Father in Heaven is always listening to my prayers and knows what is best for me. I can't even comprehend what eternity is going to be like but I know that I want it to be spent in my Heavenly Father's presence. By obeying a simple commandment of going without food for 2 meals and keeping a good cause in my heart I know that Erika was blessed with peace as well as Darren and his family. Small things produce great miracles when they are done in faith.