After three weeks of torture and anxiety I have finally received my mission call.
I, Sister Elle Jane McCall, will be serving in the

Tennessee Nashville Mission

!!! I report to the Provo MTC on May 25th, 2011.
I'm so excited to get my nametag!
I have known since just before Thanksgiving that this was the next step in my life, to dedicate a year and a half of my time on Earth to bringing the gospel of Jesus Christ to others but I had no clue where that would take me! The past four years of my life have been about me. My schooling. My career. My future. I'm honestly sick of being so self centered. I know myself. I've over analyzed every single little decision that I've made in my education. It's time to divert my focus. To take myself out of the equation and just focus on my duty to God.
I knew that the Lord would send me where He needs me most and that it would be fitting no matter where in the world I was sent. Of course I had a secret little hope that I would be sent to a foreign country. I've always wanted to learn French and I thought this would be the perfect opportunity, but then again, that desire defeated the purpose of me serving in the first place! I know that Nashville is going to be the place I was meant to be.
As I was driving home from work tonight knowing that my big white envelope was waiting for me to rip it open and reveal my destination to my friends and family gathered together I was calm. The big ball of nerves that had built up in my body over the past month was gone. I was at peace. I knew that a choice had been made for me and that it would be perfect. I love Tennessee already. I've never been there. I've actually never been further east in the states than Wyoming! I know that there is something special that I can bring to the people I meet and my companions that I serve with. I hope to be a great servant in the hand of my Heavenly Father as I am a missionary. Now its time to get out there and find me some skirts!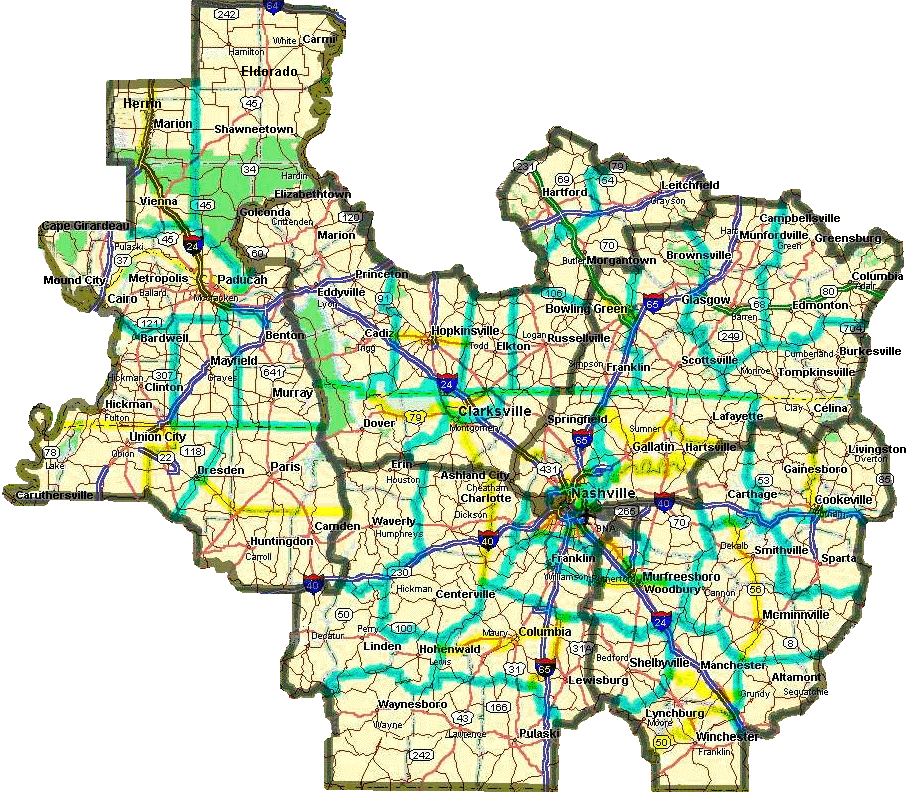 Here are my mission boundaries. The state lines are kind of hard to see, but it covers Tennessee, Kentucky, and even part of Illinois. This is also a "blogging mission". There are 9 missions that are part of an internet beta test to see how effective it is to have the missionaries sharing the gospel online as well as traditional proselyting and service. I sure hope that I get a chance to participate because I would love to keep sharing stories!